I am wondering if anyone would be interested in sharing a project that I have been working on for several years.
I have a sizable 3 3/4 Joe collection (And Marvel U and Star Wars), but storing the figures safely was an issue for many years. I found that clear tackle boxes were a cheap and easy way of storing my figures without losing accessories or breaking them. I currently favor Rubbermaid medium storage bins, which are about 4$ each can can hold 12 figures each.
Rubbermaid Medium Storage Box: Storage & Organization : Walmart.com
Inspired by the GIJOE collector case where each character's slot was identified by name, I created stickers for each character with their name, year, and affiliation, etc. But over time, I started to get into designing these "backing cards" to be more elaborate including their bio info and card designs. See these examples. Usually the pages are laid out with figures in the same series but these are a grab bag of different styles.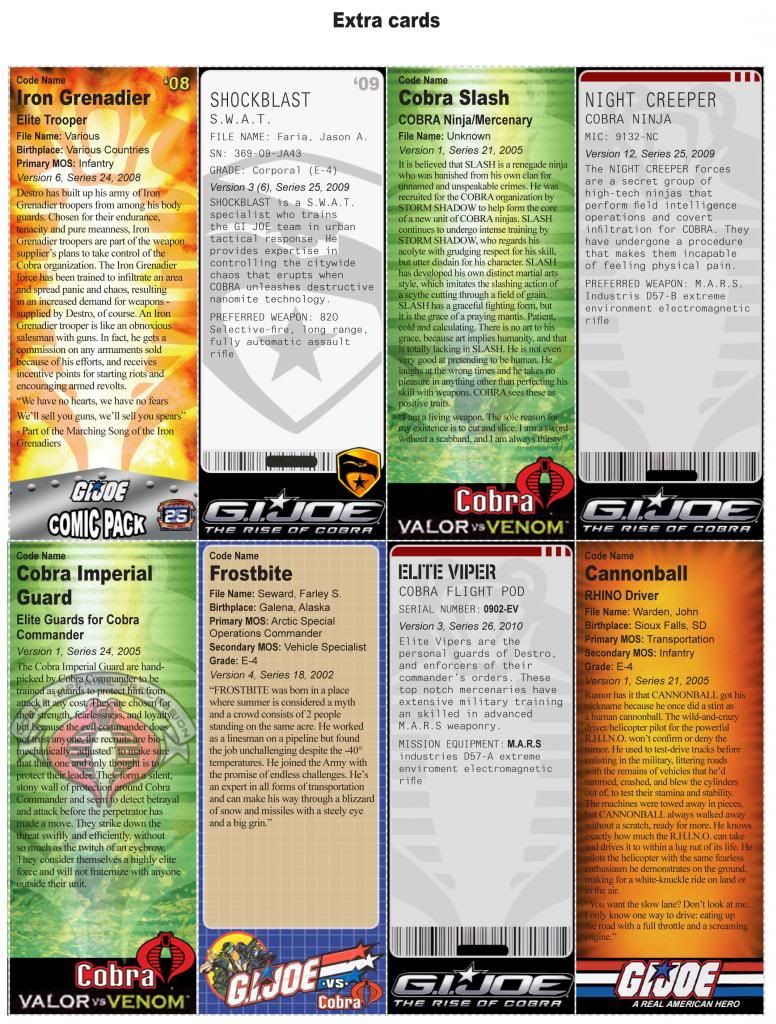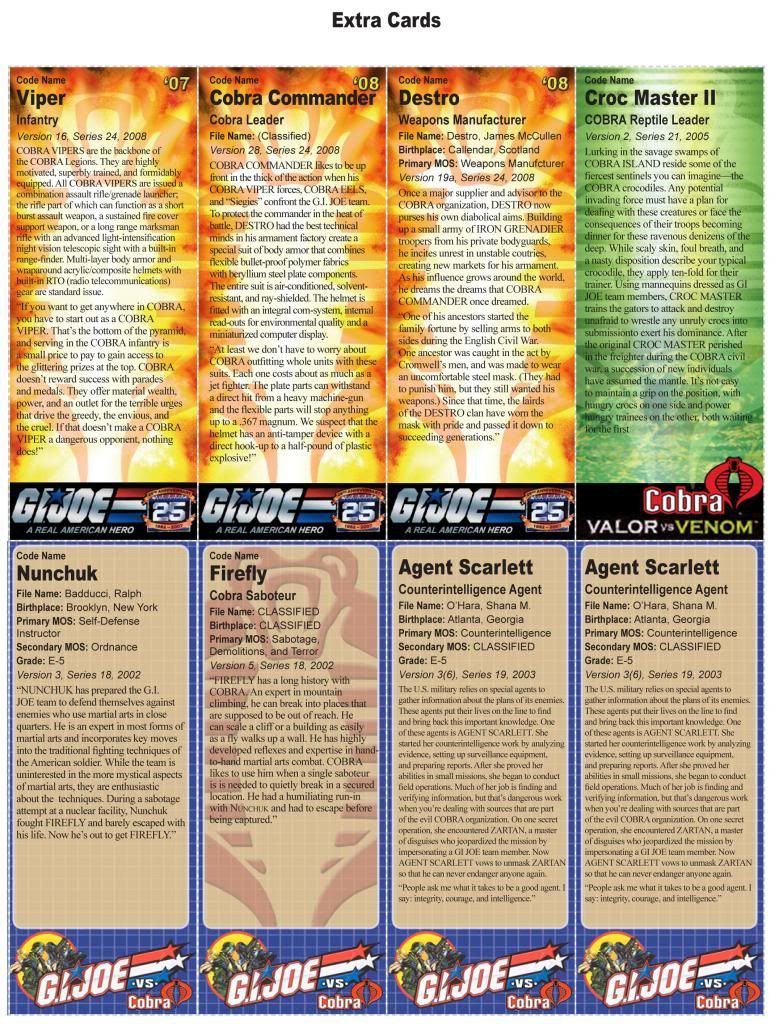 Anyway, I am wondering if anyone else is interested in using these backing cards I've designed. Maybe the cards could be part of the Hisstank database. I don't have one for every single character out there but I have quite a lot of them.

——.—..-.-.—..··.——..__._.__.