Rex Lewis figure (not Doctor)
---
My memory sucks.

with that said I think I remember recently seeing a pic of a Rex Lewis (before he became The Doctor) from the scene in ROC when he got A Splode'd.

I don't know if it was a custom someone did or if it was from Hasbro.

Thanks

——.—..-.-.—..··.···..···.--.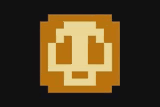 --
Pictures of My Dad in the Army
--
Check out my customs
--
OX_Bigly's B-S-T Lectro-Pawn City Warehouse Emporium Tent-Event Sale!
--
My Feedback