This is my highlight character for the week. I really love how this one came out. Geiger! Another character I knew a She-Hulk body would be perfect for. For those of you that don't know her, Geiger made her original debut back in 1996 in Doc Samson's solo title. She reappeared in Avengers Initiative, and later as a part of the New Mexico team, the Mavericks. Exposure to gamma radiation gave her the ability to mimic the powers of nearby gamma powered beings, making her potentially as strong as the Hulk, or as smart as the Leader.
Lot more pictures of her up on Facebook. Different poses and took a couple shots of her with Thundra, She-Hulk, and Hulk. Feel free to check out the album:
Geiger Album
Step one, rip off her hair. Step two, swap out the feet. Step three, apply sculpt. Sculpted her belt (shirt, whatever it is), gloves, socks, and the portion where her pants are rolled up. Like Thundra, her design was different in every picture. So, I found this picture, and stuck with it for my color choices. From there, the hardest part was getting that bloody lightning bolt straight, but it finally worked out. Painted the hair a lighter green, trying to help differentiate her from She-Hulk a little more.
Recipe:
Body - MU She-Hulk
Feet - MU Steve Rogers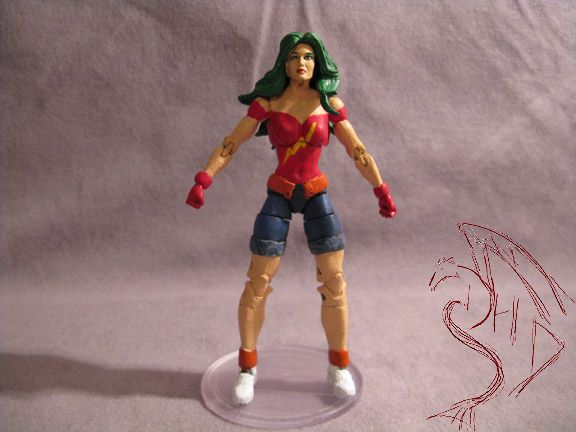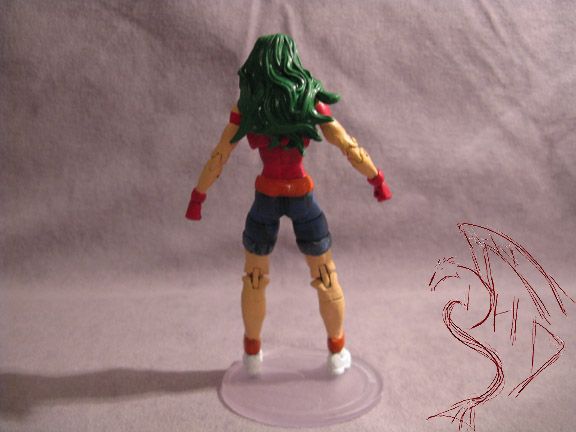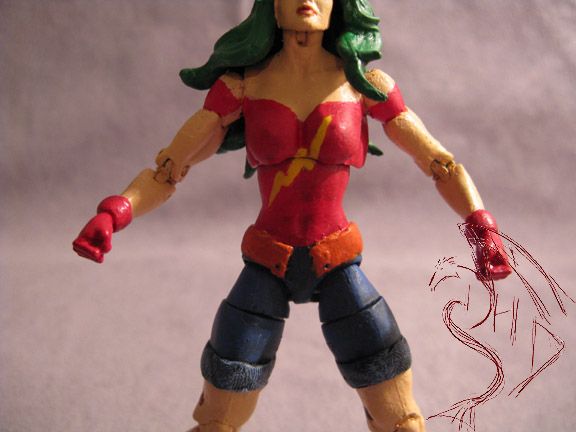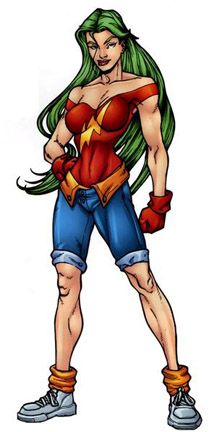 ——.—..__.—.—..-._.·..··.--.