Gunther Bain was originally known as Angelo Unuscione in Italy. He became a wrestler, and even defeated Beast at one point. Being a mutant with the ability to create force fields around himself, he later joined the Brotherhood. He lost his powers when Scarlet Witch said those three magic words, but Quicksilver helped him get his powers back in some manner. Didn't do him much good, though, considering he died helping Quicksilver fight the Inhumans. I had a Britain body and really wanted a project for it, but couldn't find anything. Until I found out about Unus. Picked out a head that I thought was moderately close and decided to give it a shot.
The figure is overall a simple repaint. The red base of Britain made applying red paint much simpler, and gave me the added bonus of helping to reduce potential joint rub. The only rough point was the gold lines on the trunks. Keeping them even and thin took a couple of tries and a thinned down toothpick.
Recipe:
Body - MU Captain Britain
Head - GI Joe Resolute Duke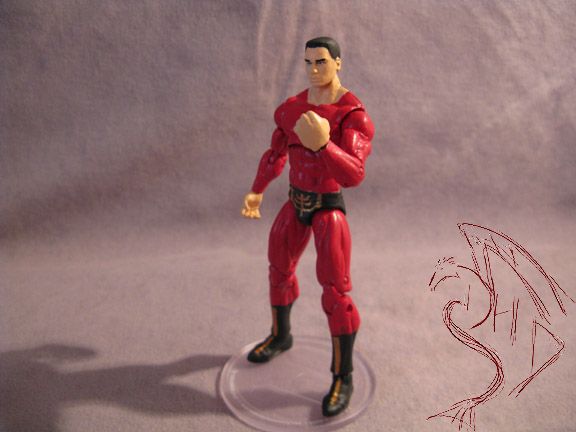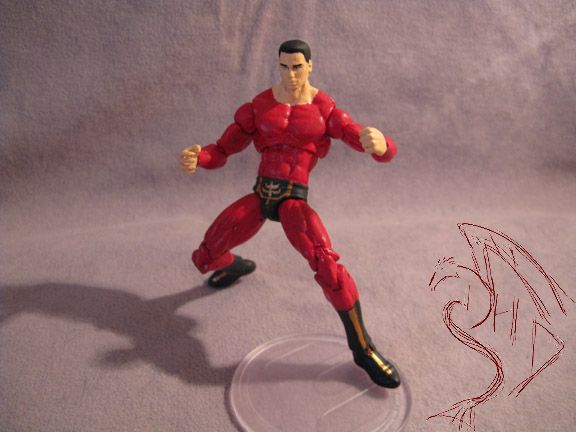 ——.—..__.·.··..__.--._..··.—.